Corporate Social Responsible
HAVVA has officially begun another social initiative by partnering with MyKasih. Inspired to help the needy through skill developments and trainings. 
MyKasih Foundation,
 a non-governmental organization who provides monetary and non-monetary assistance to those in need to fulfill their basic needs.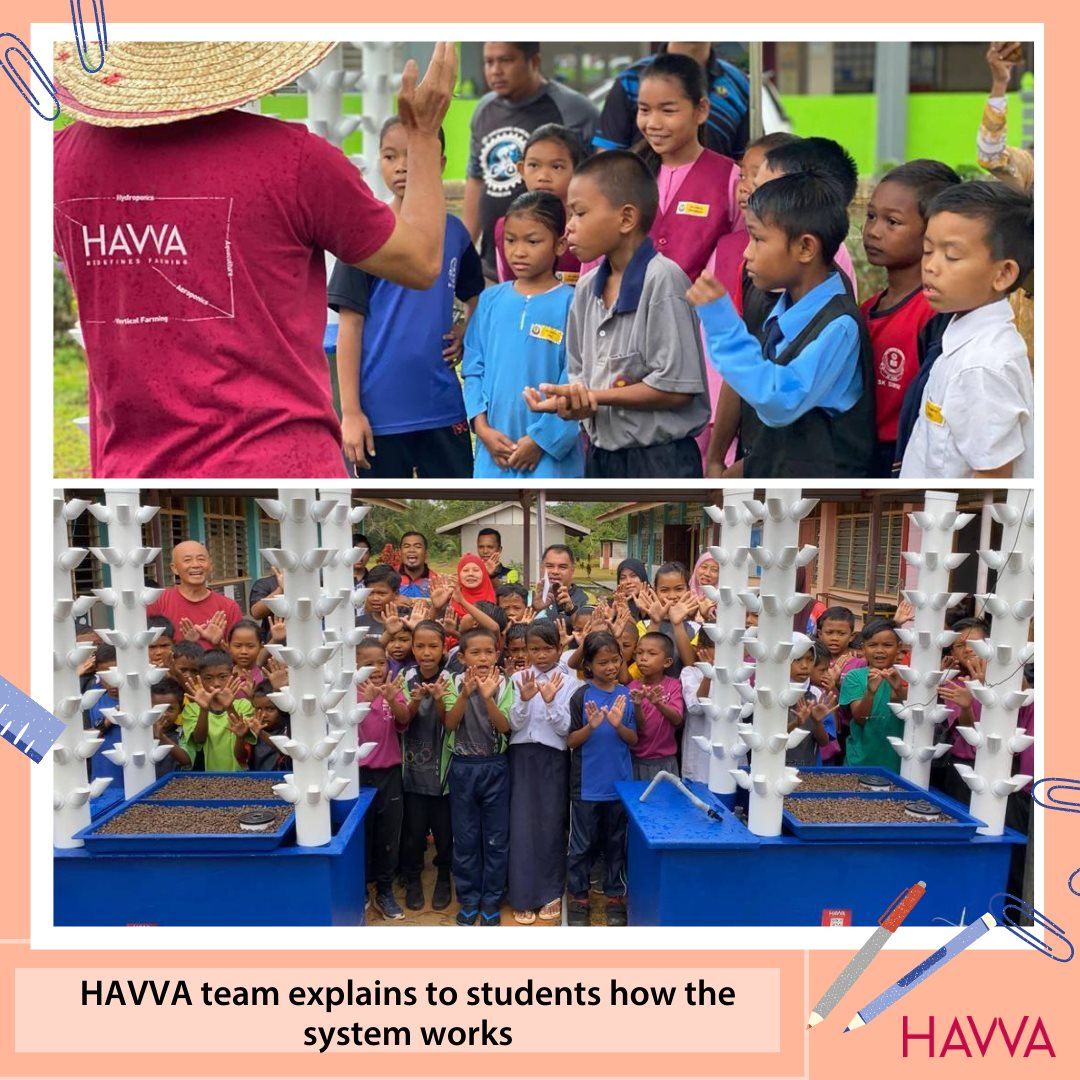 MyKasih's Aid programs, for instance, include donations, awareness raising, and supply of educational facilities.
Additionally, it offers a cashless income delivery network by using MyKad. With it, residents can now use it for daily goods on discounted price from partnered stores.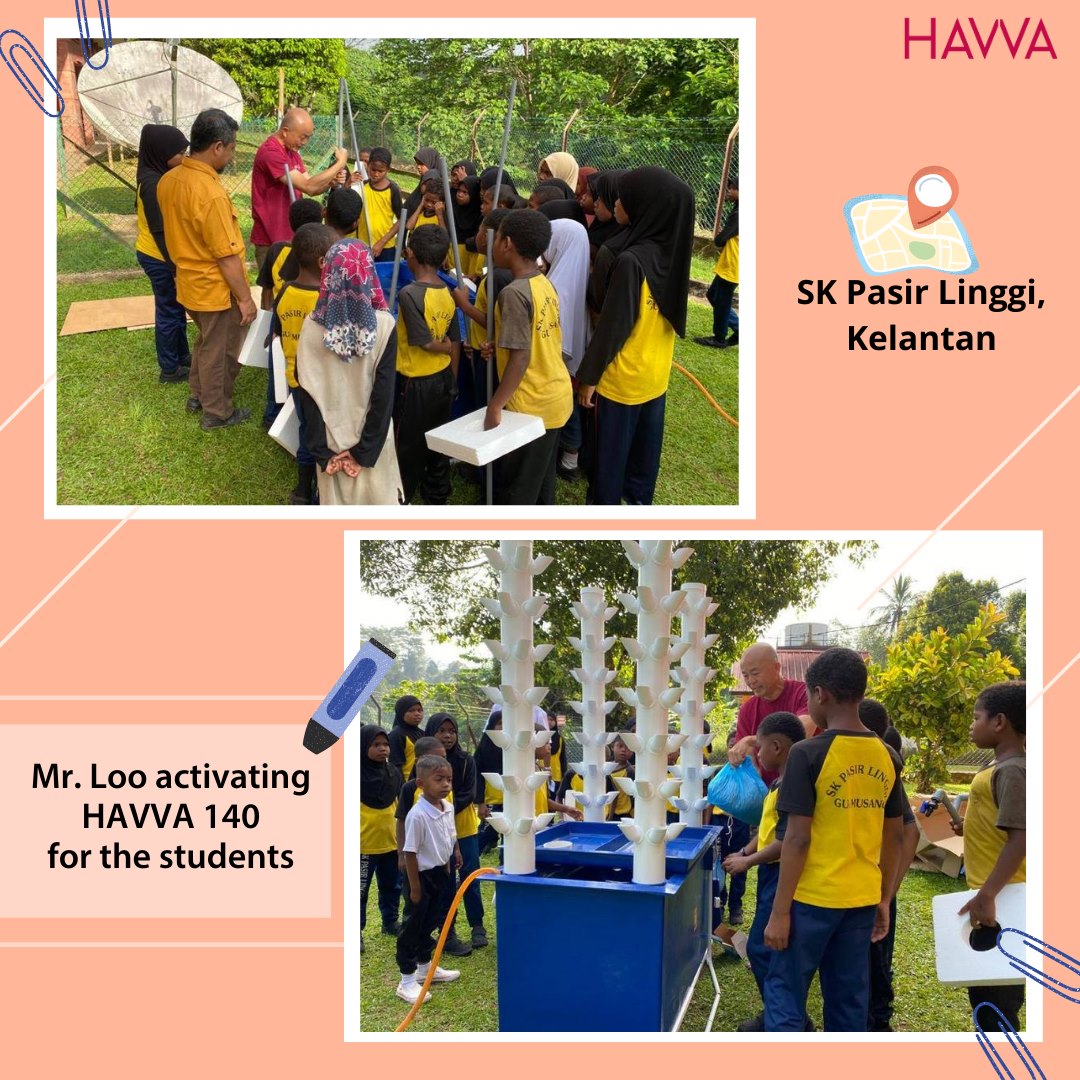 Rural School -"Love My School" Project
HAVVA was invited to work for the "Love My School" program under the CSR partnership with MyKasih.
The CSR program aims to help out rural children in several aspects. Firstly, it serves to improve their ability in achieving food safety and security. Moreover, to help out the children in securing educational services.
Besides fund, the "Love My School" program enables children to develop living skills that are usable in long-term. Consequently, this is where 
HAVVA140
, HAVVA's  second largest planting system sets in to deliver these children with an agricultural skill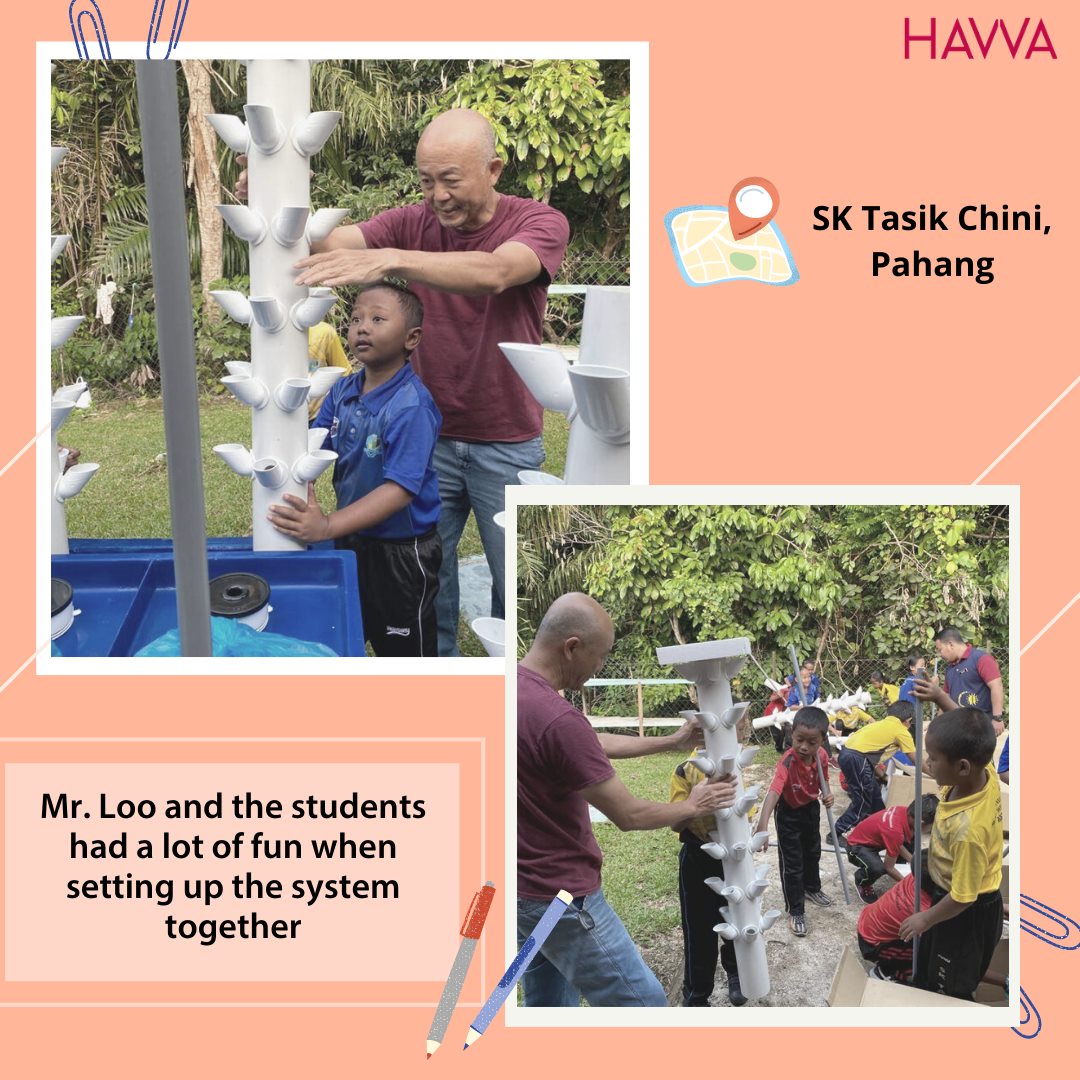 HAVVA's high user friendliness systems, maturity, sustainability, and lifetime customer support have led it to be part of the program.
Specifically, HAVVA140 can grow 10 fishes and 140 vegetables at the same time. With it, users are able to have a balance diet for themselves prolongedly. More importantly, HAVVA delivers LIFETIME customer support along with long-lasting products. Hence, it enables the children to use it for a long time without huge cost.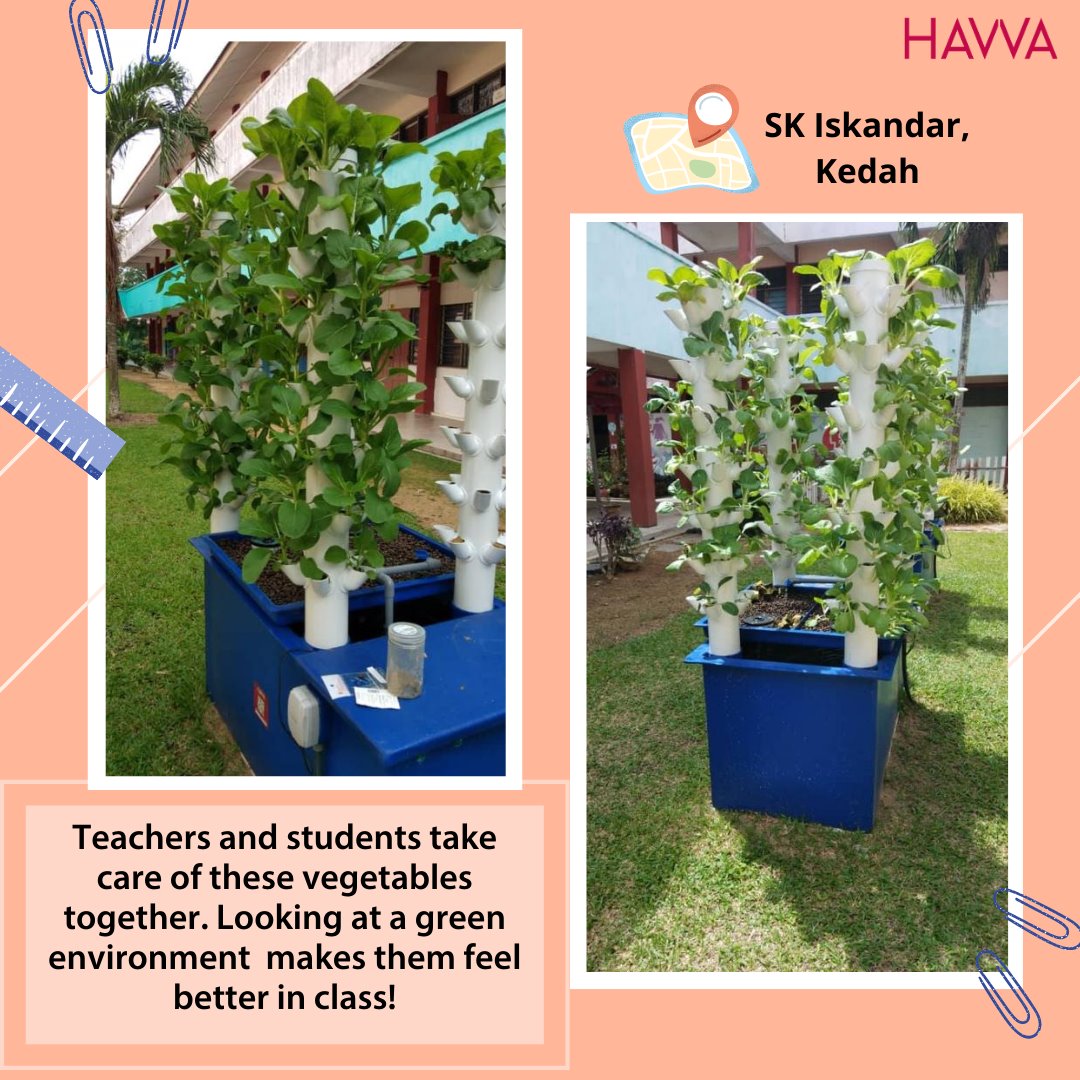 46 Orang Asli and Rural Schools
HAVVA's CEO
– Mr Philip Loo who was the main speaker throughout the journey. He presented the 5 core skills namely Hydroponics, Aeroponics, Vermiponics, Vertical Farming, and Aquaculture to the teachers and children. They are being taught on how to use these skills to grow non-toxic, fresh and healthy vegetables with limited resources. 
Both theoretical discussions and hands-on practices are worked altogether under skilled guidance. Notably, these activities and communications are still ongoing as to ensure that everything is on track. Check out the images below to see some lovely results from the participants
.
With this scheme, participants can now develop the skills and turn into a business plan. As such, it will improve their overall ability in achieving food safety and security. On the other hand, the knowledge and skills they have learned can also be shared among their peers. Therefore, this may benefit a wider community.
"We believe that true community spirit can change the world, starting with one empowered neighbourhood at a time."- MyKasih.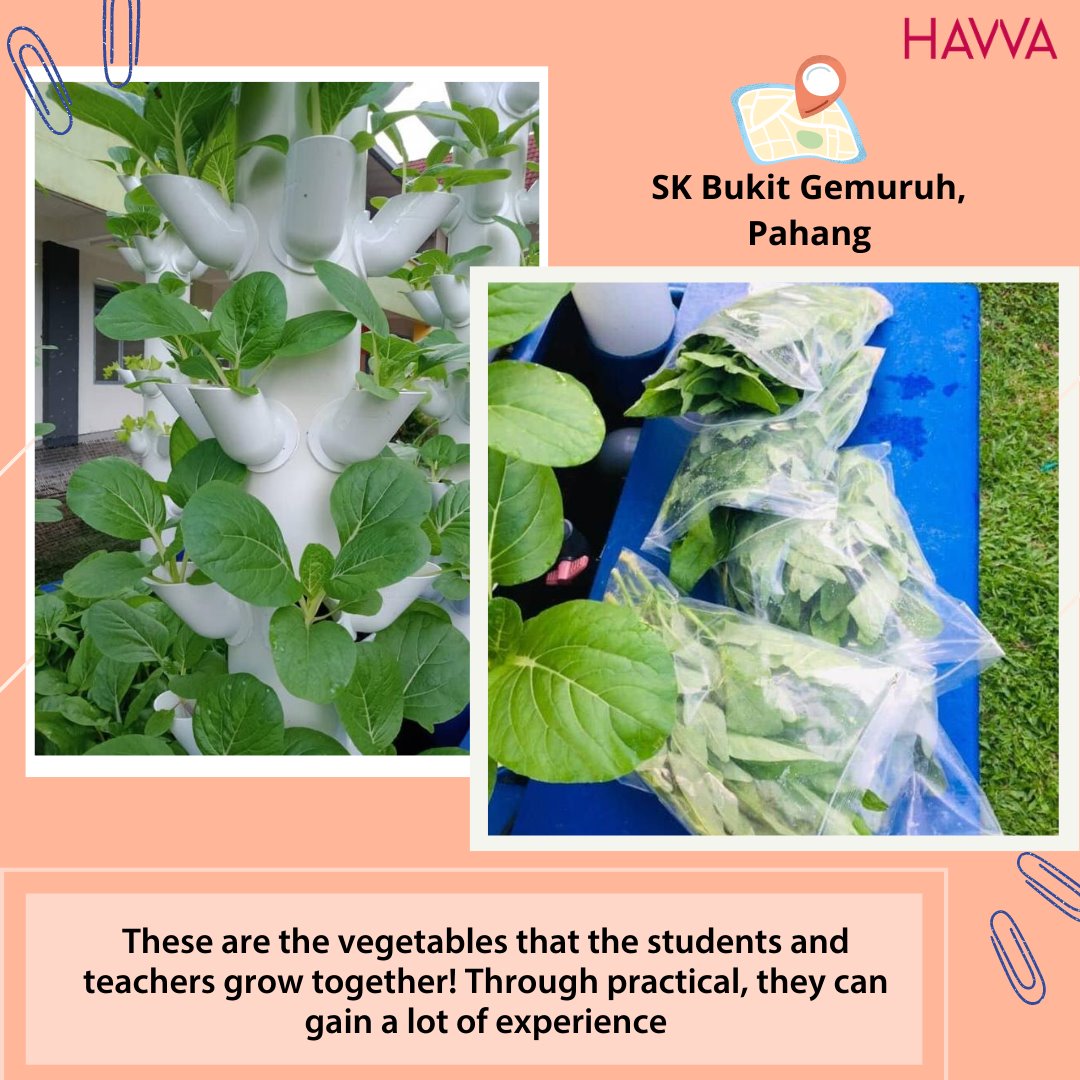 As 
a 
social 
enterprise, 
HAVVA pledges to continue its corporate social responsible for the needy.

 At the very least, we serve to acknowledge as many as possible of needy that they are not left behind. 
Finally, HAVVA 
and 
the 
team 
feel glad for participating in  this initiative
. As per our vision and mission, we will continue to strive for more CSR programs to help out a wider community