Farm By The Quay is a project of HAVVA and Gamuda to promote indoor farming in urban areas.
Have you ever thought with only a Vellfire vehicle car park size can grow a total number of 210 vegetables plus 50 fishes in a tank ?!
You must be curious how could this be effectively using spaces right?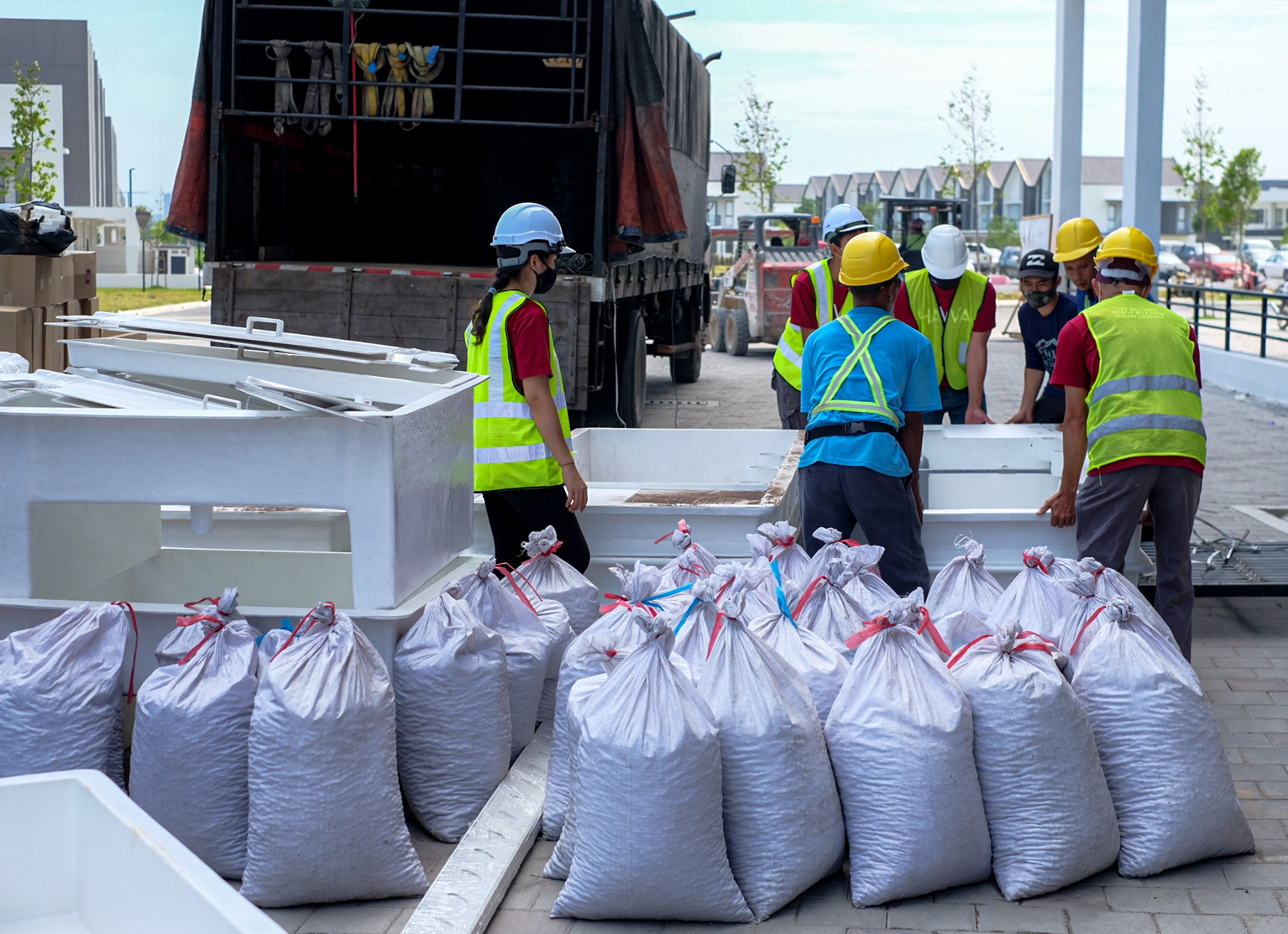 JOM, let's visit Farm By The Quay to find out more~ Don't say BOJIO~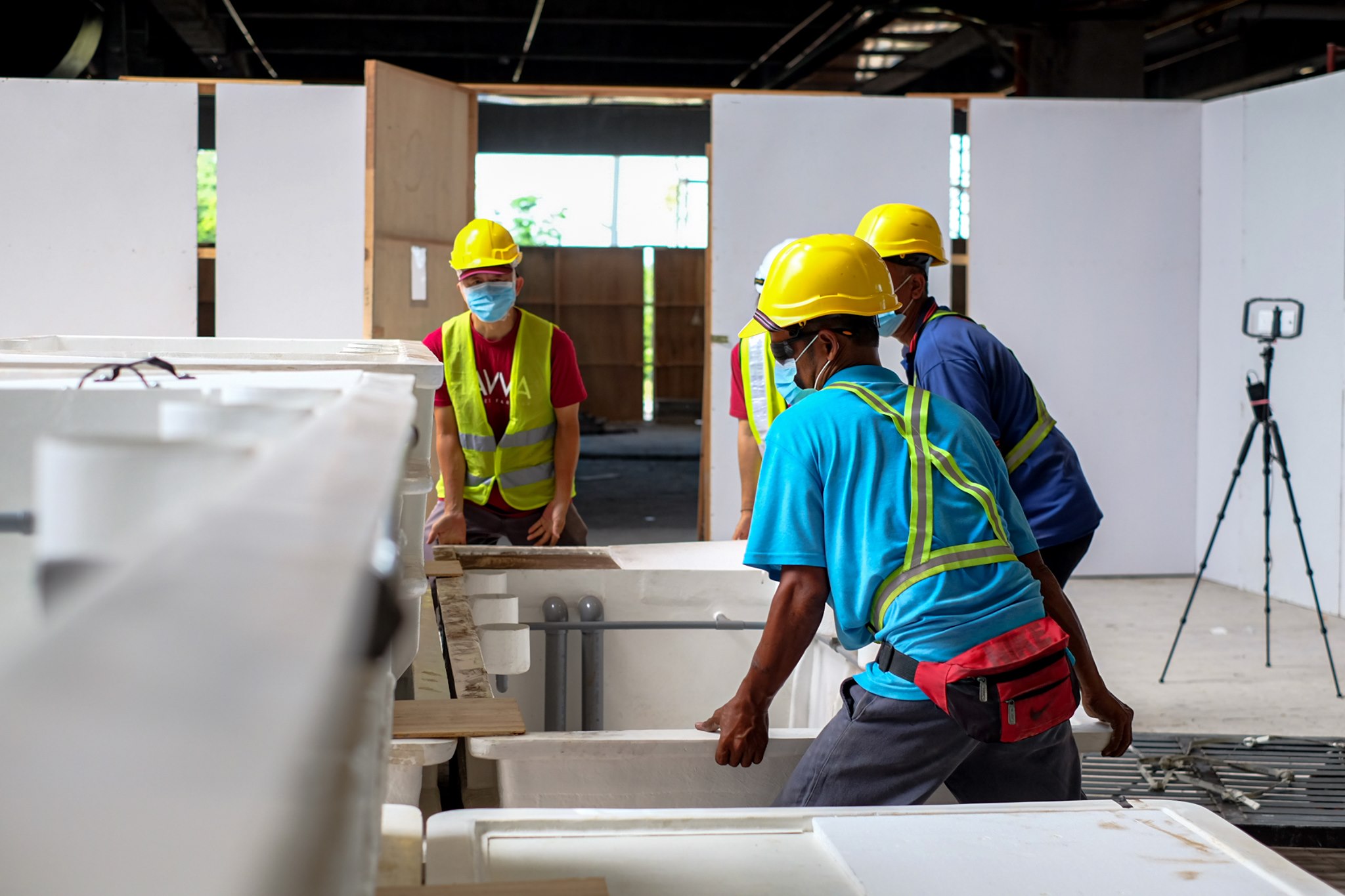 What kind of system can improve indoor farming and increase vegetable planting efficiency?
That's right, we're talking about our in-house develop system HAVVA210C!
HAVVA210C is one of the products that can promote indoor farming. And the system realizes the symbiosis between fish and vegetables. Therefore, we can grow our favorite vegetables on the top and fish below, and we can also harvest fresh and crispy vegetables in one go!
Therefore, it is super convenient and simple!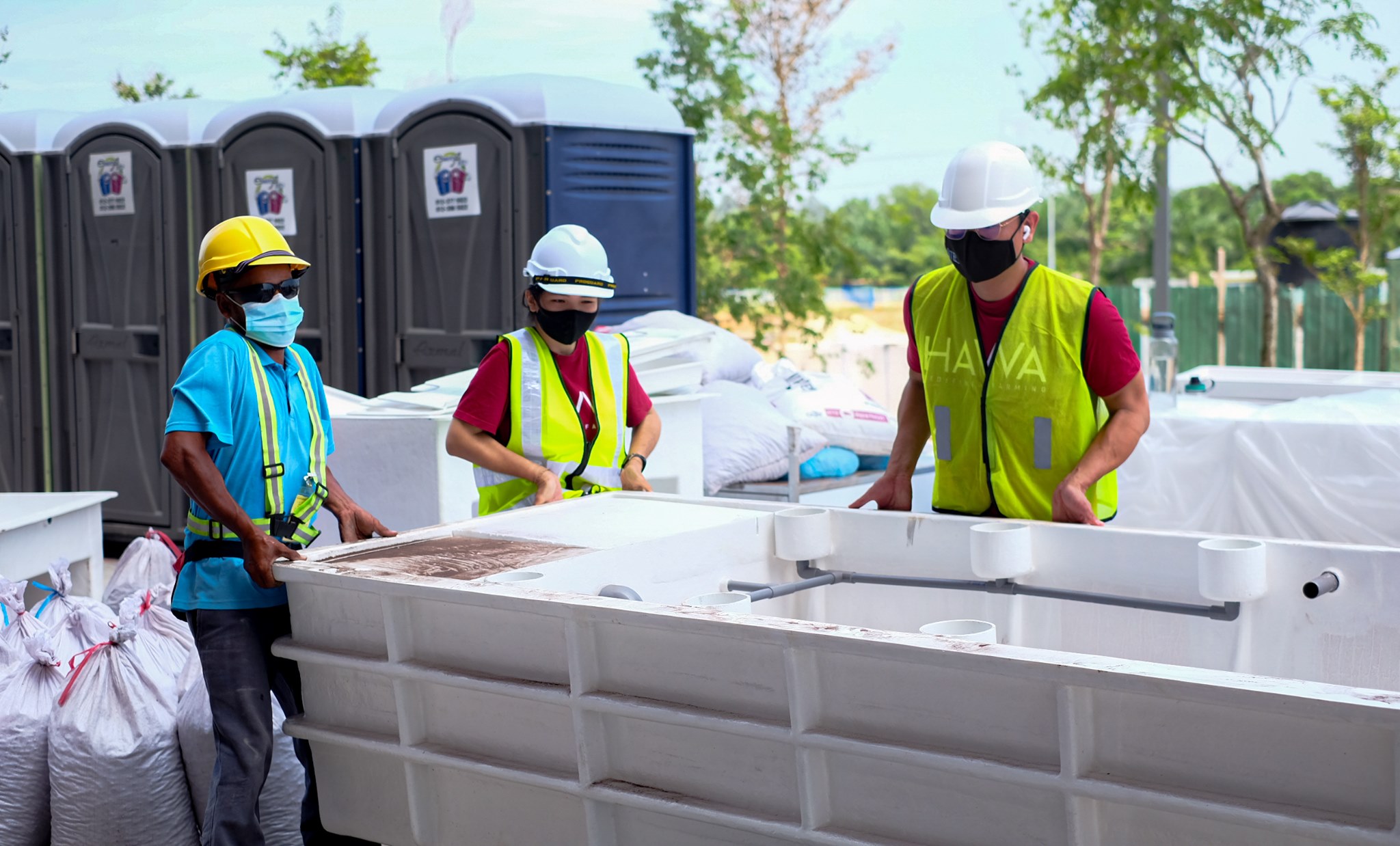 BEEP. BEEP~
there's an update for you, so far our systems of indoor farming have already been delivered to
Quayside Mall
!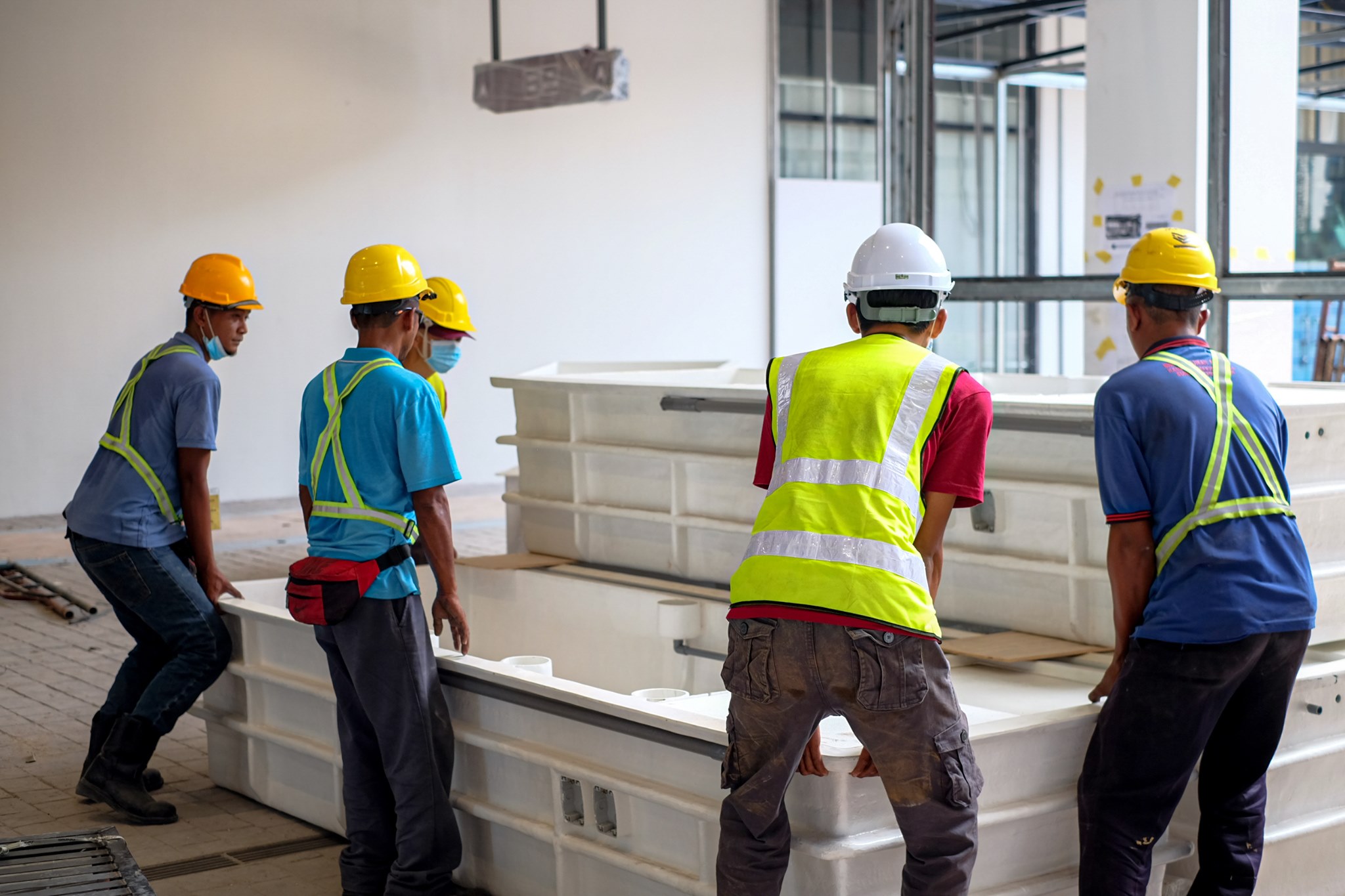 In addition, with all our man power, including our boss and manager, these systems can already be well placed on the farm! 
In order to match the greenhouse design, we made some customizations, such as changing the color of the system from blue to white!
Of course, there's not only HAVVA 210C, we also have others types of system been installed. So, after that it will be proceed to the transplant process. All types of systems are suitable for indoor farming.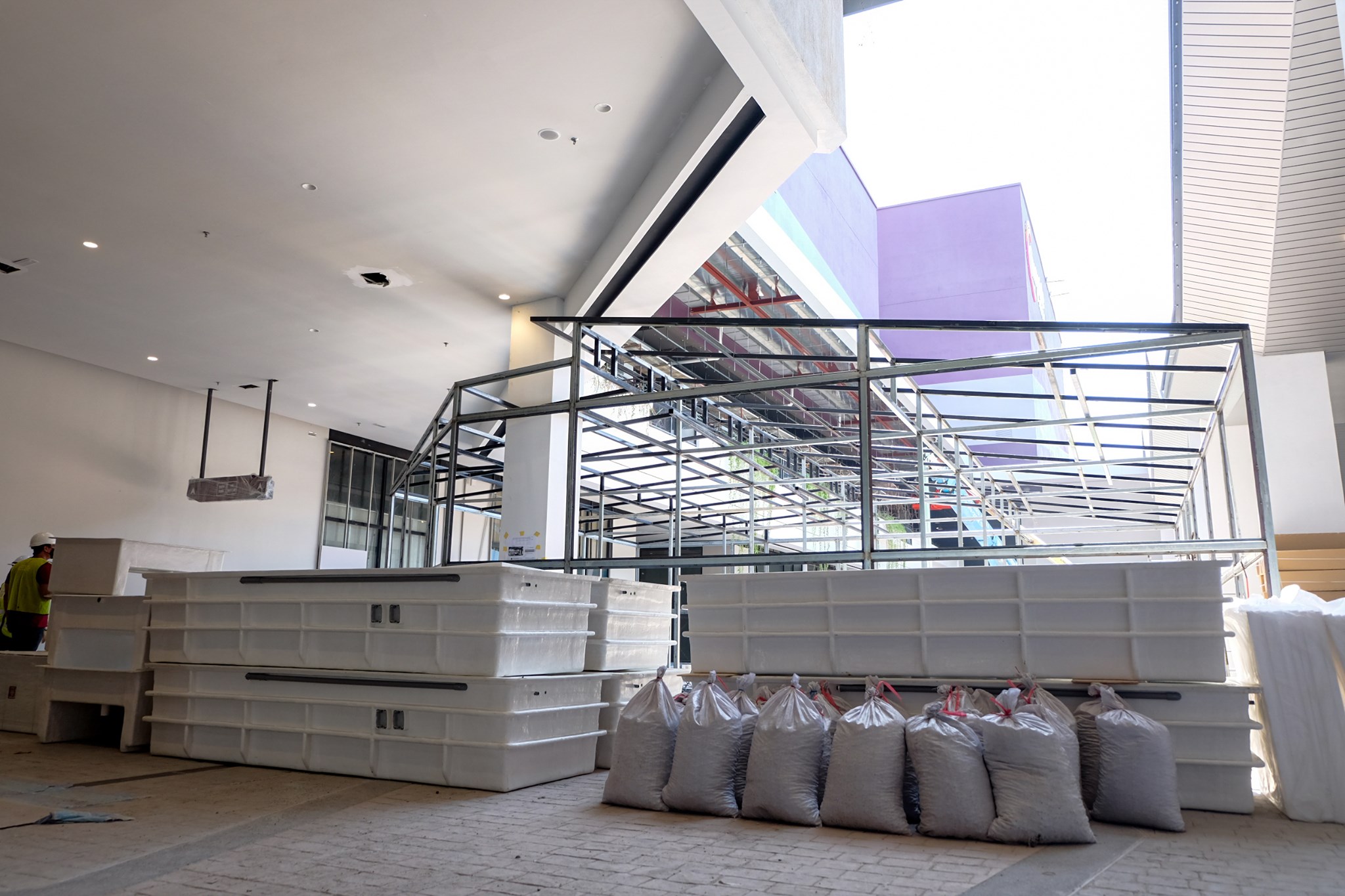 So, how's the complete Farm By The Quay will be looks like? We're waiting you to discover~
Stay tuned to our Facebook page, we'll bring you more information about the Farm By The Quay !
Farm By The Quay
GF(W)-21, Kompleks Perniagaan Gamuda, Persiaran Freesia, Gamuda Kemuning 25.7, 42500 Telok Panglima Garang, Selangor.
Opening Hours: 10am – 10pm